Once every thousand years the elusive Future crawls out from his lair in the oceanic depths and creates a new avatar sprite...THE TIME HAS COME!!!

P.S.: Here is the old sprite for reference '>'

Last edited by FutureCreator on Sat May 21, 2016 11:56 am; edited 1 time in total
Post Level: Banned from Ubers




Posts

: 937


Join date

: 2015-03-04


Age

: 17


Location

: The Land of Yogurt



Not bad really, though I can tell exactly what sprite it's based off.
Two little things though- I suggest removing the dark line from the bottom of the one lens as it makes it look smaller than the other, and two, on the old sprite it looked like the longest hair was in the back, now it seems the longest is in the front, just seems inconsistent between the two.
_________________
I am the eye in the sky / Looking at you / I can read your mind..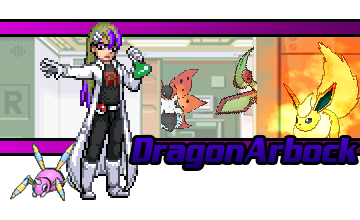 (Thanks Karasu for the banner~)
Team Rocket Scientist





Posts

: 857


Join date

: 2014-11-13


Location

: In the north sky time flies fast to the morning..



Fixed up the goggles.
I just switched the hair, it's more of a remake of the sprite, also I based it on this sprite.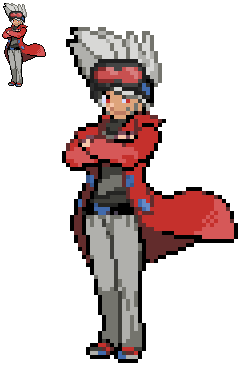 Post Level: Banned from Ubers




Posts

: 937


Join date

: 2015-03-04


Age

: 17


Location

: The Land of Yogurt



this one has fire 10x better
Post Level: Banned from Ubers




Posts

: 1445


Join date

: 2014-09-07


Age

: 17


Location

: Probably under my bed



---
Permissions in this forum:
You
cannot
reply to topics in this forum