Ok So I am a YouTuber and I Have a Pokèmon Zeta Series Which im Trying To Make Myself Customs Over World Sprites I've Done a good job so far of making the walk animation but now i need like 4 more animations ( run, fish , surf , bike ride ) and i need someone with better skills than me to help me not by making me the sprites although that would be fantastic but for someone to help me with the shading and size and stuff like that like i said so far ive only made the walking and standing sprite here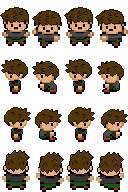 but yeah if anyone good can help me by accomplishing this i would be full of graditude so plz help heres my first pokemon zeta episode
Hmmm...I think I could help you...But idk...If I have a lot of free time, I'll do it for you and Probably fixing that Sprite for you.
Finally Finish with your sprite for your WalkThrough of Pokemon Zeta. Ignore my Sprites on the bottom left corner. That is how I do for every sprite I've done and you'll see this later on the Silver League Pixel art in Review. Noted to you, don't upscale or this won't work or something... Just don't upscale. Anyway here you go!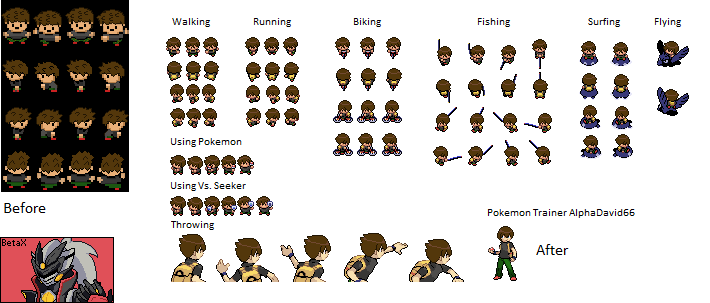 Omg that's so amazing I could not see myself doing that I will surely use it for YouTube and would you like me to link you to any websites ( e.g. YouTube channel , twitter , DevianArt ) anyways I thanks a lot for taking the time in doing this , can't wait to upload a pokemon zeta video with these new sprites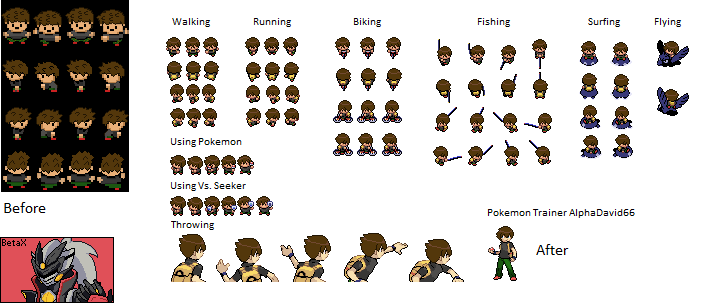 Try to change that trainer Sprite because I forgot the pointy hair of your's.
Your Welcome! Sure Just your Youtube and Deviantart.
Mines is:
BetaX64 at Deviantart
ArceusX1000 My youtube is not really popular though... But if you wanted to see my work,
Silver League Pixel Art in Review ep. 23, 29, and 32(Briefly at the start).
Ok thanks will do and again thanks for the art c:
Hey Can You Send Me Them in a png format without the white background plz?
Thx ( im having trouble fitting them into the new sprite sheet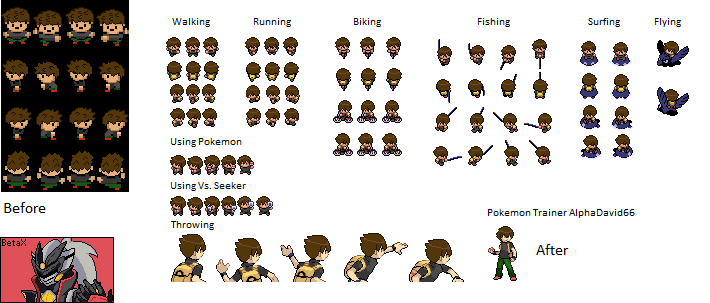 All Transparent now! Your welcome!

---
Permissions in this forum:
You
cannot
reply to topics in this forum